Change your Permittee Contact
Last updated: June 5, 2023:
Requirements:
Available to all users with an active eDATA account.
When the final DMR-QA report is issued at the conclusion of the study, it will be emailed to this contact.
Change your Permittee
Navigate to DMR-QA > Review DMR-QA Data
Click Existing Contacts dropdown menu and select the desired contact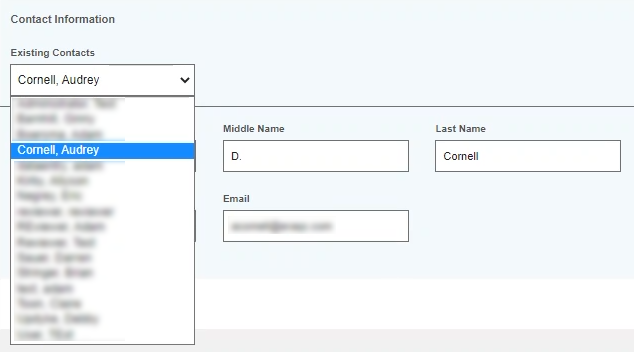 If the desired Permittee Contact is not in the dropdown menu, Click the ADD NEW button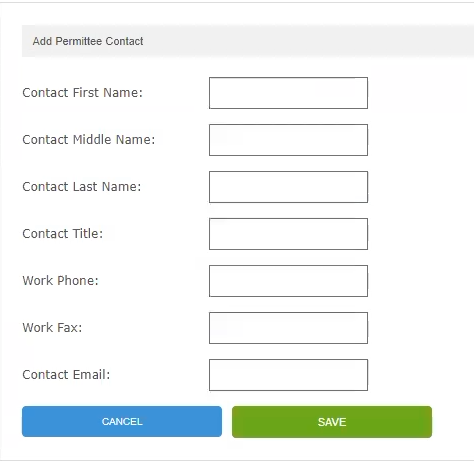 Add the new Permittee Contact information and select Save.
Click SAVE & CONTINUE
Update your Existing Permittee information
Keeping the information on your Existing Permittee contact record is critical.
Navigate to DMR-QA > Review DMR-QA Data
Update the Existing Contact Information.
Click SAVE & CONTINUE


WEBINAR | DMR-QA Reporting
Be successful with DMR-QA reporting. Learn about correctly entering study results into eDATA, final graded reports and EPA checklists, and the corrective action process. Watch now
eDATA Users Manual
The ERA eDATA 2.0 portal offers streamlined data entry, quick access to PT reports, corrective action guidance, and performance comparison tools. Download now
eDATA
Learn more about eData, our simple-to-use online PT data management system. Run key reports, monitor lab performance, and easily upload CSV data. Find additional resources and instructional videos. Visit now